Today's standards of Automation world request low Voltage and high current solutions in many applications. Solenoid valves, high power LED's, DC Contactors or any high current DC loads usually are controlled by old fashion relays. Lifetime of these solutions are not long, and there is limited switching cycles... As electronics and automation company we come to small, cheap and very stable solution using Infineon Technologies High side smart drivers. This solution includes such of technical parameters as 25A output current per channel, 62VDC max voltage, LED indicators for input signals, DIN rail mountable, Current Sense Connector for Current measurement applications. To increase possibilities our solution also can be used as PWM driver!
We have chosen BTS443P for Low Voltage and BTS6163 for high Voltage as key element of our solution - used as a digital output driver. Solution consists of three parts: Input driver, LED indicator, Output driver. 5 pin Connector (M, IN1, IN2, IN3, IN4) need to be connected to PLC output card to supply 5 ... 62VDC as high level signal to driver board. Small connector in the middle of board is Load Current representation and status of output driver. This connector in smart solutions can be connected to PLC analog input to monitor load current and limit it using PWM singal on input. High side driver outputs are connected to Phoenix Contact 5.08mm pitch 5 pin connector (VPP, OUT1, OUT2, OUT3, OUT4). It is possible to use different voltage on power stage than input (Drive 12V loads from 24V PLCs or opposite - 5V controller controlling 24V loads). In such solution it is possible to control high loads using any source of logical signal (Arduino, STM32, Raspberry Pi, PLC, LPT port, etc). Solution is made with connectors - to replace broken module no wires need to be disconnected. Pull out connectors, remove module from DIN rail using ordinary screwdriver, push new module on rail and plug in connectors in module. No mistakes, no short circuits, no accidental damages. Connectors is made as only one way and only one place pluggable, to minimize possible mistakes in future. By default Current sense connector have no header - this is custom solution option with different variants.
First batch of the module's PCB is ready for assembling and testing. The unit's holders will offer compatibility with industry standard DIN rail mounts.
Here is 3D representation for first prototypes: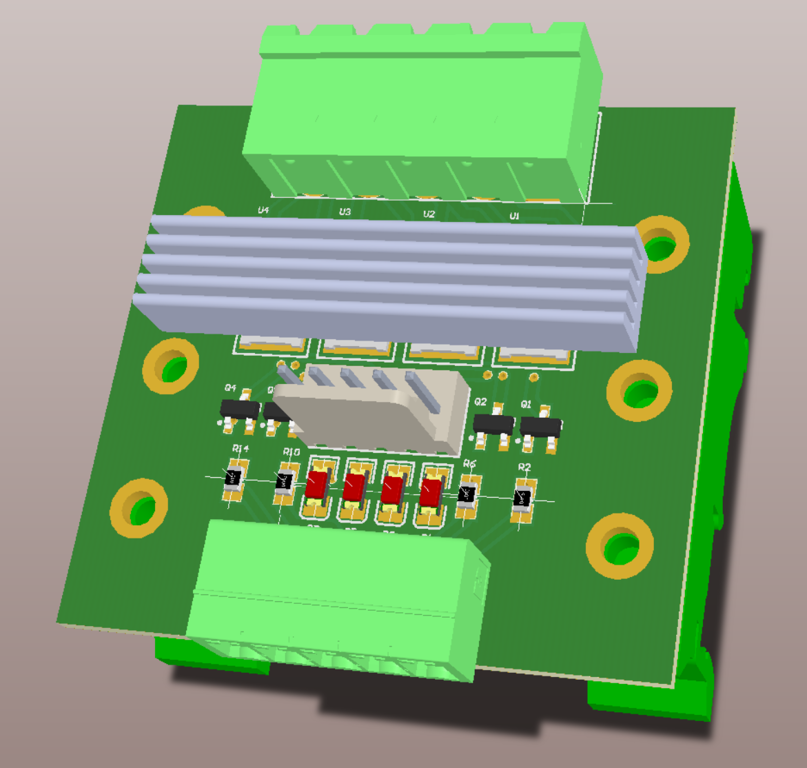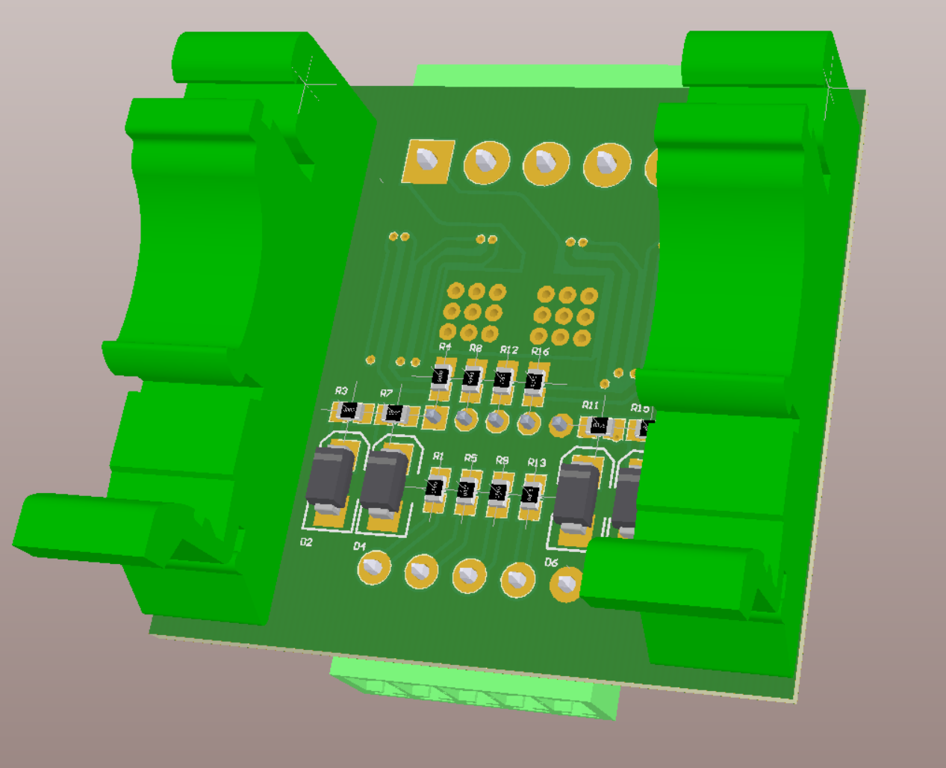 As You see design is quite small and takes not much space on DIN rail. As list price for this product it is planned 49€ per piece for 36V Max voltage and 69€ per piece for 62V Max VOltage, On special request it is possible to create also 8 drivers on one board and also 16 drivers on one board to make 1 channel cost less. With additional 10€ it is possible to make solution with extra coating to improve IP class or use in aggressive areas.
Stay tuned for more news!
Today's standards of Automation world request non-centralized automation network of actuators and sensors in a way the costs of the Automation network components assembly, installation and administration are reduced.
The key element of such solution is decentralization of peripherals. Main players in the Automation field have switched their products to the Ethernet-based solutions. Usually, each manufacturer has created its own unique network communication protocol, but almost any of such products support communication through standardized protocol - ModbusTCP.
Usually, decentralized peripheral unit consists of five main components: (1) Power supply; (2) Central processing unit (CPU); (3) Communications processor (Ethernet based), (4) I/O (Input/Output) peripherals; (5) Firmware. There are hundreds of solutions available for each of these components that has been created to find most innovative solutions.
For the last year, we have been working hard for bringing to the market one of the most simplest, durable and cost-effective Automation network peripheral solution.
Inspired by Siemens Automation solutions, in our product we physically spitted CPU functions from Communication processor (CP) functions. Secondly, we have chosen STMicroelectronics high side drivers, which can withstand respectable DC loads and offers precise current sense feedback to PLC (current flow monitoring for DC loads).
To increase main PLC productivity and overall system stability, our product also integrates additional PWM driver – therefore, our product only needs to receive from the PLC PWM's period and value - the rest is done by the unit itself!
We have chosen Cypress PSoC 4200 Small series MCU as the core of our first product prototypes. Notwithstanding its limited hardware resources, such product offers very good costs vs functionalities ratio. For Communication processor we have chosen Low Cost Multifunctional Super Port Serial Ethernet Module. VNQ5050 Quad channel high side driver with analog current sense - used as a digital output driver.
First batch of the module's PCB is ready for assembling and testing. The unit's rigid case will offer compatibility with industry standard DIN rail mounts.
Stay tuned for more news!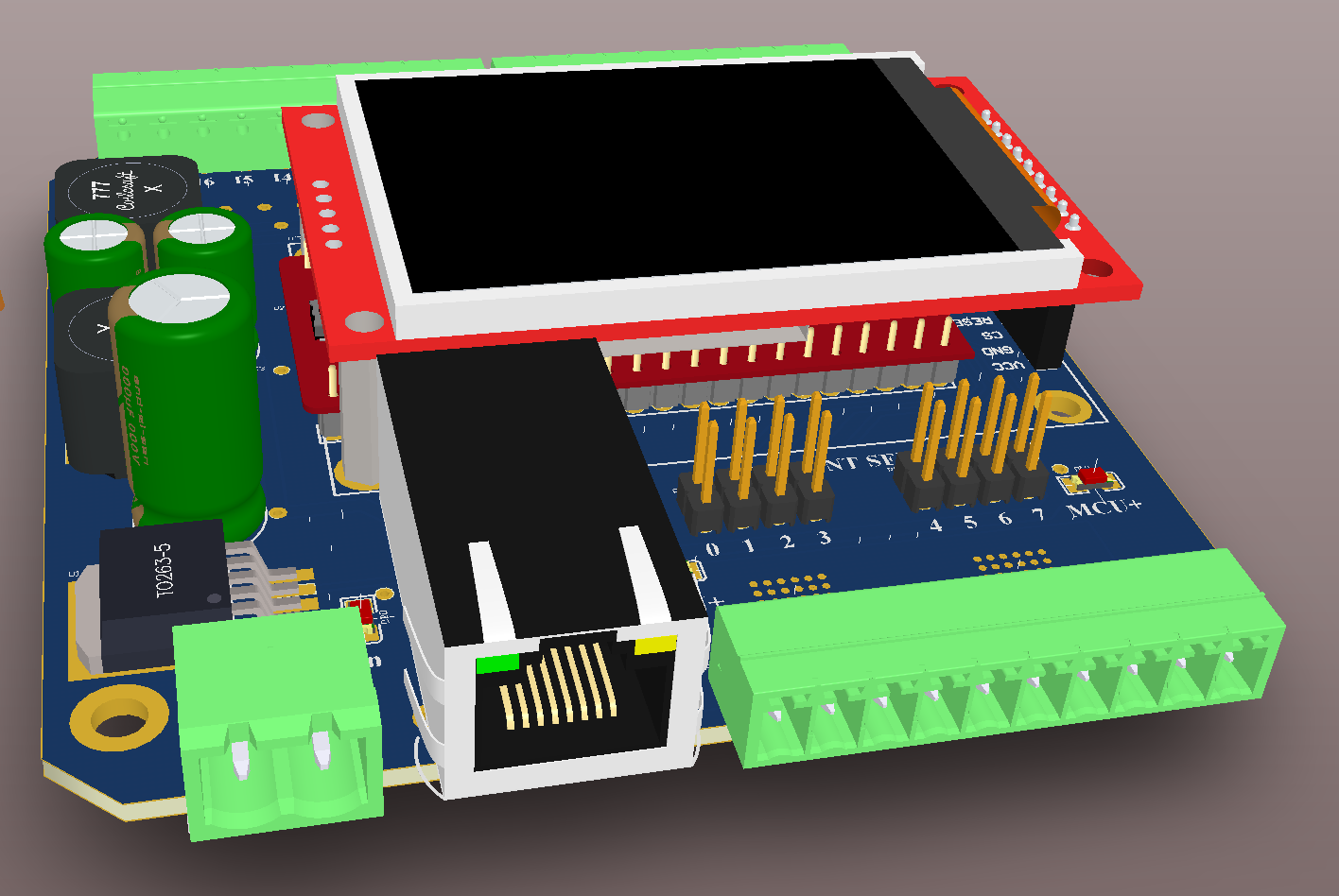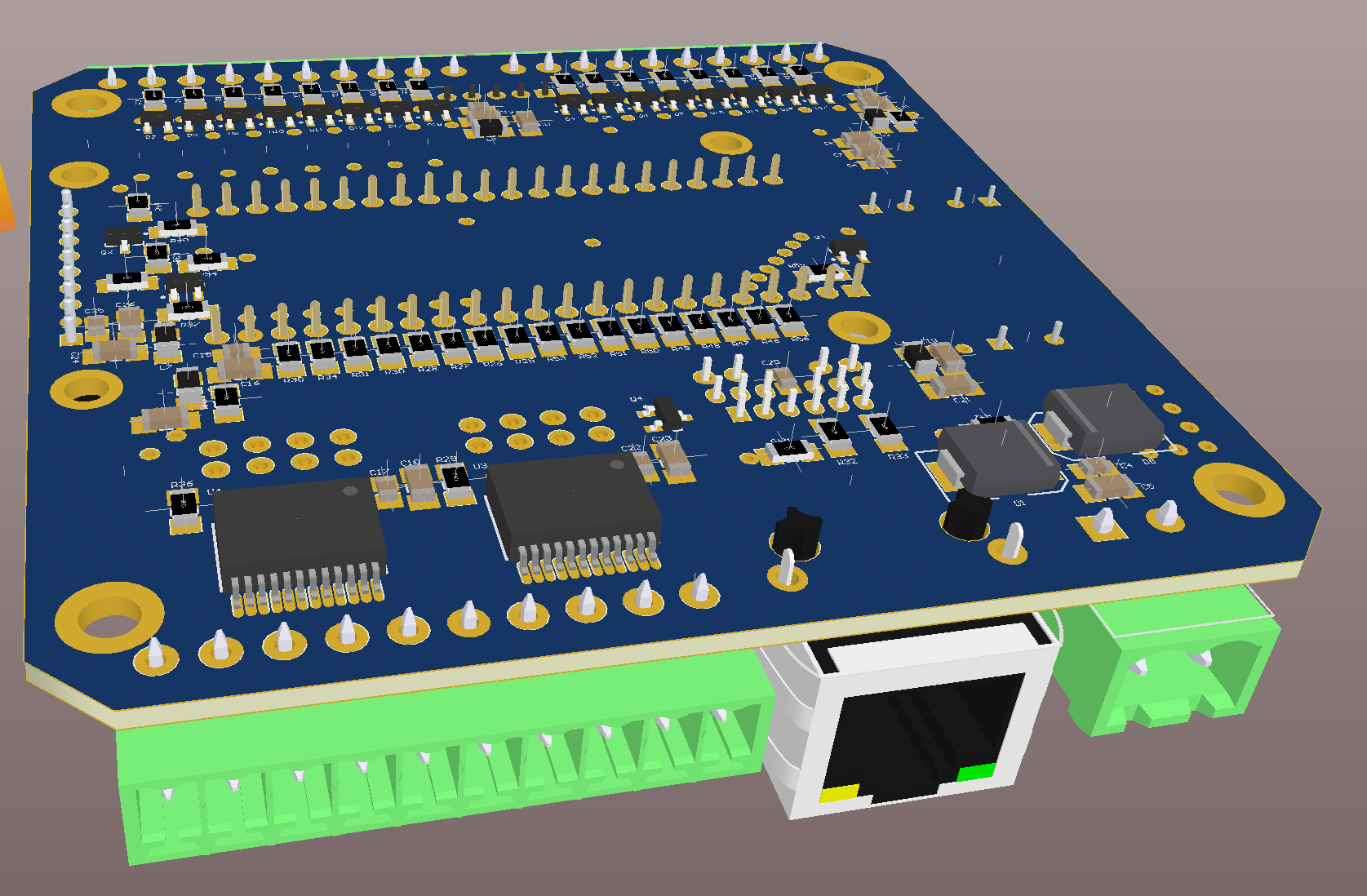 When working
with a variety of
industrial
and non
industrial
solutions
so
the question arose
-
how to protect the
devices
from
short-term
DC
power
disruptions
.
Looking at the
market
concluded
that the
DC
UPS systems
not
too
many
manufacturers
are representing.
I decided
to
create
,
now
very
popular
, Li
-ion
battery
-based
UPS
system
exactly for
small
DC
power systems
.
Solution can
be
used
in both
everyday life
and
in industrial
automation systems
.
Currently, I am
in the design phase
- I am
open to all
suggestions and
ideas.