ModbusTCP Slave module initial design phase
Today's standards of Automation world request non-centralized automation network of actuators and sensors in a way the costs of the Automation network components assembly, installation and administration are reduced.
The key element of such solution is decentralization of peripherals. Main players in the Automation field have switched their products to the Ethernet-based solutions. Usually, each manufacturer has created its own unique network communication protocol, but almost any of such products support communication through standardized protocol - ModbusTCP.
Usually, decentralized peripheral unit consists of five main components: (1) Power supply; (2) Central processing unit (CPU); (3) Communications processor (Ethernet based), (4) I/O (Input/Output) peripherals; (5) Firmware. There are hundreds of solutions available for each of these components that has been created to find most innovative solutions.
For the last year, we have been working hard for bringing to the market one of the most simplest, durable and cost-effective Automation network peripheral solution.
Inspired by Siemens Automation solutions, in our product we physically spitted CPU functions from Communication processor (CP) functions. Secondly, we have chosen STMicroelectronics high side drivers, which can withstand respectable DC loads and offers precise current sense feedback to PLC (current flow monitoring for DC loads).
To increase main PLC productivity and overall system stability, our product also integrates additional PWM driver – therefore, our product only needs to receive from the PLC PWM's period and value - the rest is done by the unit itself!
We have chosen Cypress PSoC 4200 Small series MCU as the core of our first product prototypes. Notwithstanding its limited hardware resources, such product offers very good costs vs functionalities ratio. For Communication processor we have chosen Low Cost Multifunctional Super Port Serial Ethernet Module. VNQ5050 Quad channel high side driver with analog current sense - used as a digital output driver.
First batch of the module's PCB is ready for assembling and testing. The unit's rigid case will offer compatibility with industry standard DIN rail mounts.
Stay tuned for more news!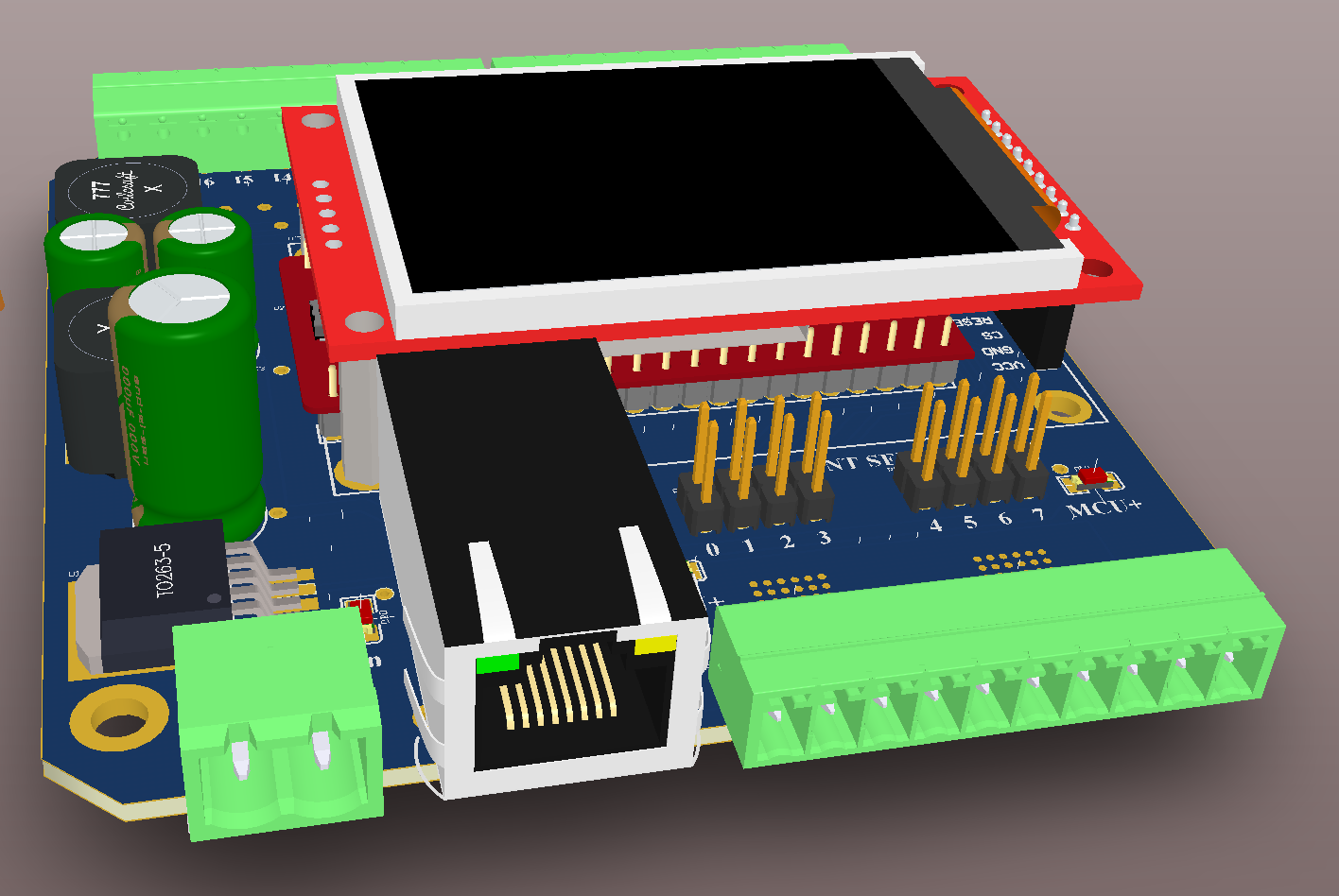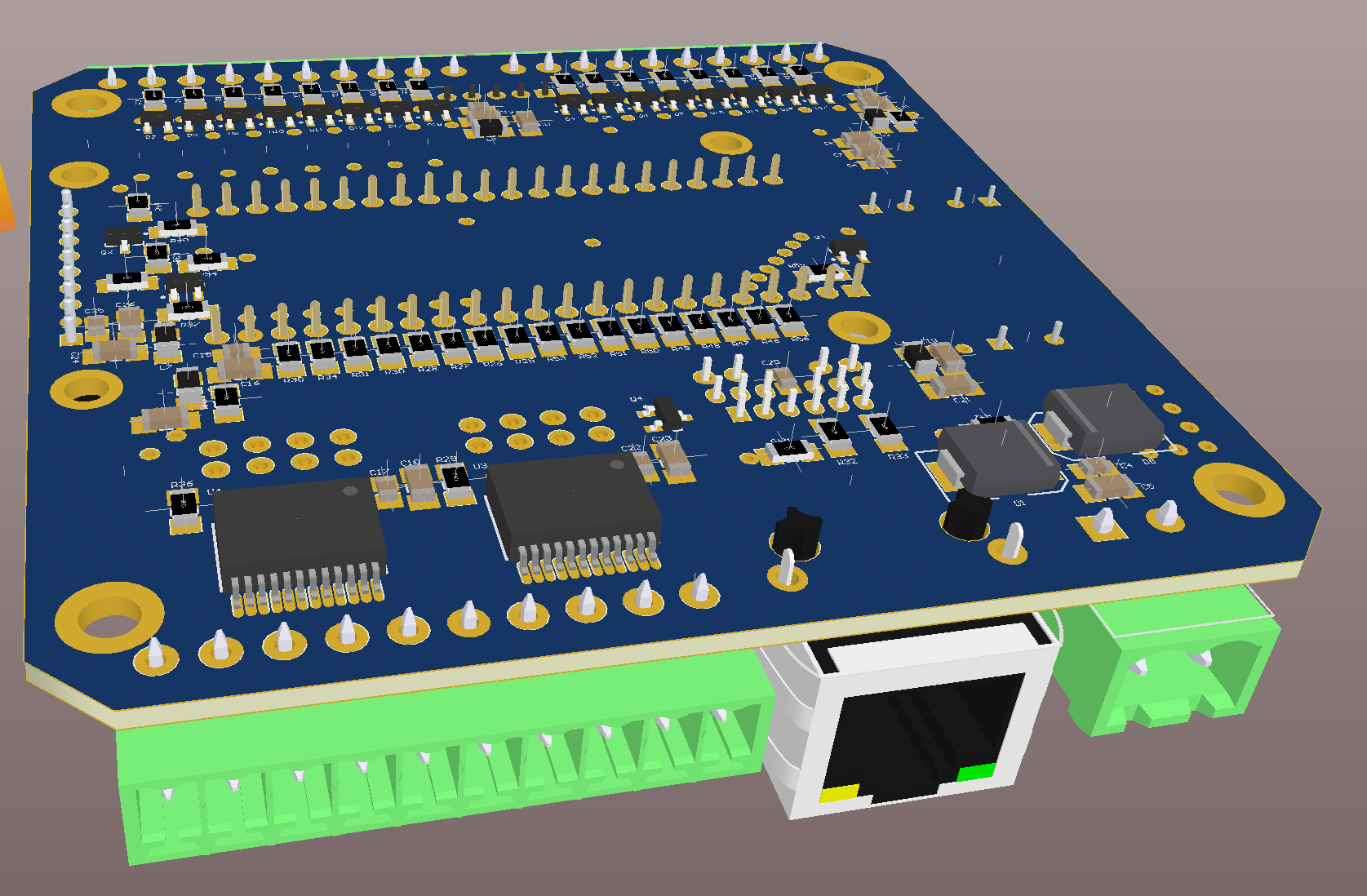 No comments
Leave a reply